Bride of Pinbot was made as a sequel to Pinbot and has as it's theme the goal to build a female robot as a bride for Pinbot.   It has great music and speech.   Probably it's most notable feature is a 4 position head that rotates as you make the required shots.   The four faces on the rotating head represent the 4 steps in bringing the Bride of Pinbot robot to life.
This is as I received the machine.   It's in pretty good shape, but has some issues that I plan to deal with.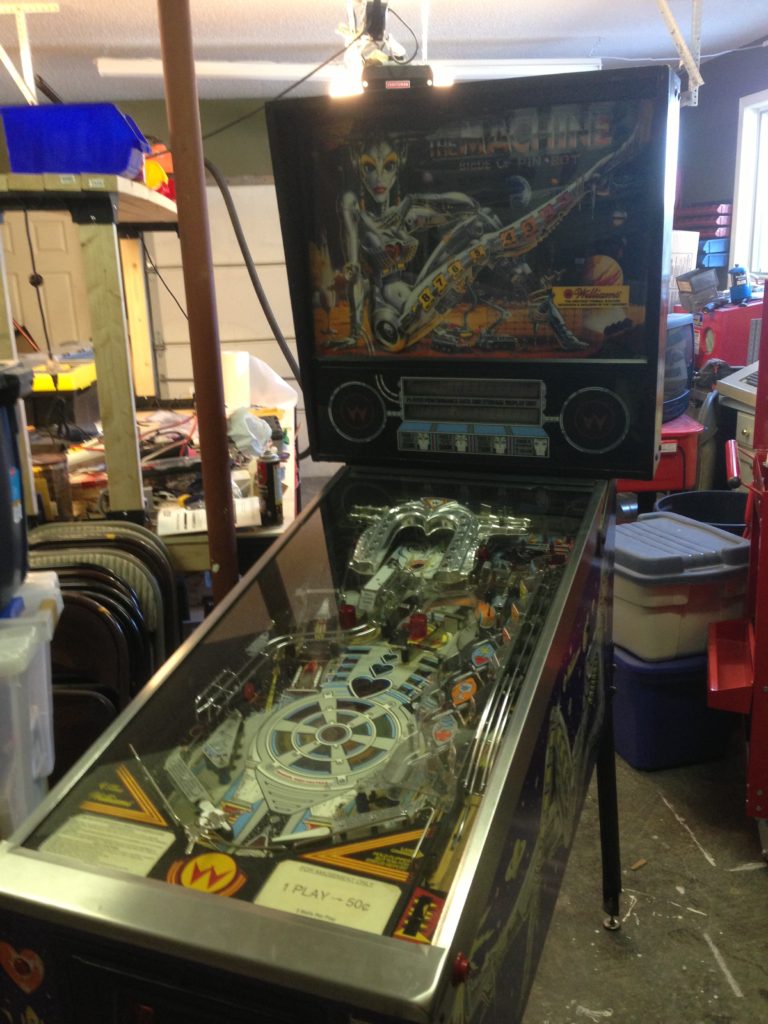 Mechanically and electronically the game is working great, but there are a few problems that I've found that I am just going to have to address before I'm happy with the game.
Both ramps are in tough shape at their bottom ends, which from what I have read is common for this machine.   Cliffy makes a set of ramp protectors that can address this.    I may end up replacing these with repro ramps depending on how much the broken ones continue to bother me.
You can see from the pictures that the paint on the playfield is wearing badly at the bottom of the ramps, and I will address this as well by cleaning up the area, touching up the paint, and then putting some clear coat on top of the repaired area.
There is a particularly bad repair under the right ramp where the ball drops out.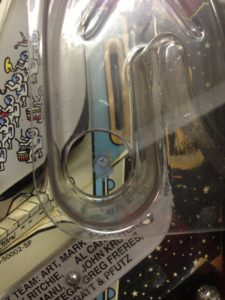 Notice the screw in the playfield right in the middle of the hole where the ball drops out of the ramp above?  I will probably remove this, fill the hole with epoxy, sand, and touch up the paint, and then cover with a mylar circle to protect this area in the future.
The cabinet sides are in good shape, but the backbox sides are not.   I may put decals over the sides of the backbox, but the cabinet sides are in good enough shape.